Details

Written by

Super User

Category: Home page
Hits: 15244
Welcome to a new season at Methlick Cricket Club from the President, Lord Aberdeen, our committee and all players and members.
We have a new committee with myself as Chairman, being elected for a second year. My vice chair is Stuart Anderson. Steve Murphy stepped down as first team captain to concentrate on his umpiring which is giving greater awareness of MCC at a national level, but Steve will continue as a committee member and occasional player. Tim Duffy takes over as club Captain with Jamie Jones as Vice. In the seconds we remain the same with Rob Fryer as Captain and Grant Cordiner as his Vice Captain.
Charlie and Neil have been extremely hard at work with the preparation of the ground for the new 2018 season. With the continued spell of great weather the wicket and outfield look marvellous. Thanks also go to everyone else that has helped in preparation for the season.
And what a season we are hoping it to be. Once again we field two teams The first XI play in Grade II and after promotion and restructuring of the league the 2nd XI are promoted to Grade III. Jamie Jones, who work worked tirelessly with our Junior Section, has had to reduce his commitment due to other more important considerations including his degree. We hope that Jamie perhaps may be able next season to continue the good work where he left off, but in the meantime we have been registering others under PVG which has taken some time. We hope to be able to announce shortly here on the website a date when the Junior training will start, and in the mean time we welcome players of all abilities and ages to join us for nets on Wednesday evening at Lairds. For further information please contact, This email address is being protected from spambots. You need JavaScript enabled to view it. or Jay at the Ythan View.
Our Gala Day grows in popularity year-on-year, taking place on 1st September at Lairds, and Liz Shepherd organises the increasingly popular Ladies Day in June. 
So there's plenty of cricket and post-match analysis over refreshments at The View, and many events through the year.
Here's to an excellent 2018.
Best wishes.
Mark Woodhouse
Details

Written by

Super User

Category: Home page
Hits: 22479
Welcome to Methlick Cricket Club for the 2021 season.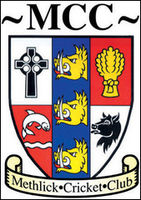 The Methlick Cricket Club welcomes all to our club. 
With the current situation with COVID-19, the current guidelines for the pandemic in parts of Scotland, in Aberdeenshire will be at Level 2 from the 17th of May, this of course may change as we are totally dependant upon both regional and national COVID-19 status, further information can be found on the Cricket Scotland website, COVID-19: Return to cricket guidance – Cricket Scotland, our website has now been updated with the list of games for the 1XI and the 2XI teams for 2021, should you require further information please do not hesitate to contact us below.           
Situated in Methlick in the county of Aberdeenshire, our ground is one of the most picturesque grounds in the Aberdeenshire Grades Association (ACA), more details on our ground can be found in "About Us".
We strive to provide the highest possible standard of facilities to players and spectators of all ages and abilities, to play and watch the game and without bias and discrimination.
Currently, we have two teams that compete on Saturdays and Sundays the latter for Cup games, in the Aberdeenshire Cricket Association at Grades 2 & 3 respectively.
In previous years we have had junior training on Tuesday evenings, and it is our aim to continue once registration formalities have been completed.
For further details about membership, please contact one of the following;
Adult Membership: Playing and Non-Playing
This email address is being protected from spambots. You need JavaScript enabled to view it.
Youth Membership: Playing and Non-Playing
This email address is being protected from spambots. You need JavaScript enabled to view it.
Any difficulties please email
This email address is being protected from spambots. You need JavaScript enabled to view it.    
Queries concerning creating a membership account on this website please email.
This email address is being protected from spambots. You need JavaScript enabled to view it.  
Details

Written by

Super User

Category: News Page
Hits: 17589
The membership fees for this season are as follows;
Playing Members Fee £50
Non-Playing Members Fee £10
Juniors & Full Time Students Fee £10
It has been agreed by the committee that all membership fees must be paid by the end of May 2019 at the latest.
The Five pound charge for home and away games for the season, or £50 for the whole season.We have a new club positon this year, Membership Secretary, contact details can be found on the Admin page, for any queries.
Just to add, to help our Club Treasurer with Membership Fees and Game Fees, the team Captains and Vice Captains will have the full responsibility in making sure monies are collected from players for each game played, obviously for those members who pay the £50 for the whole season this wont be an issue.

Should anyone have any queries on payments to contact the Club Treasurer This email address is being protected from spambots. You need JavaScript enabled to view it., please.
Details

Written by

Nick Hyde

Category: News Page
Hits: 8696
Cricket Season 2020
Although due to CORVID-19 pandemic virus we are currently experiencing, and there are no league or cup games for the 2020 season, further details can be found on the Aberdeenshire Cricket Association Website. http://www.acagrades.org.uk/
A few Clubs have got together and are planning friendlies over the coming months August and September, a list has been drawn up for those clubs contacted.
The dates and fixtures are provisional, and updates will be posted here, however, all will be dependant on "Restrictions" that are in place for that period, further information from Cricket Scotland website. https://www.cricketscotland.com/
1st August Fraserburgh - Confirmed
8th Portcullis - Confirmed
15th Inverurie - Confirmed
22nd Crathie - Waiting Confirmation
29th Dunecht - Waiting Confirmation
5th Sept Banchory - Waiting Confirmation
12th Sept Ellon - Being Chased
As mention above the dates and fixtues are provisional and may change dependent upon the COVID-19 Coroanavirus and the compliance of rules set out by the Scottish Government and Cricket Scotland.
In the mean time lets hope that we can enjoy some cricket before the winter months are upon us.
Thanks
Nick Hyde
Details

Written by

Super User

Category: News Page
Hits: 18043
Election of Office Bearers for 2019

Honorary President: Lord Aberdeen
Honorary Vice Presidents: Charlie Allan, Nigel Briggs, Dennis Pratt, Roger Bevan, Charlie Coulson & Mark Colley-Davies
Honorary Captain: Colin Addison
Chairman: Mark Woodhouse
Vice Chairman: Stuart Anderson
Treasurer: Liz Shepherd
Club Secretary: Brian Anderson
Match Secretary: Jay Allan
1st XI Team Captain: Tim Duffy
1st XI Team Vice Captain: Adam Veersema
2nd XI Team Captain: Rob Fryer
2nd XI Team Vice Captain: Deni Sarafimoski
Junior Coordinator: Jamie Jones
Child Protection Officer: Mark Colley-Davies
Groundsman: Charlie Coulson and Neil Purdie
Committee Members:
Mike Bremaneson
Phil Cox
Charlie Coulson
Ali Green
Nick Hyde